How Far the Aristocrat Slots Have Come in Online Casinos
Aristocrat is a studio that has been operating for a long time now since 1953. This was long before the progenitors of online gaming software (Microgaming, NetEnt, and Playtech) were founded. The software provider's job at that time was to create games (required to make both the hardware and software) for land-based casinos. Nowadays, they've moved on to the online-based audience, which is why we have this article. This review contains a bit of further history, and majorly info on the type (including quality) of games Aristocrat makes.
Background & Activities Over the Years
In our opinion, the number one reason why we would go 'online' if we belong to a studio is to connect with the audience all over the world. Here's what we mean; Because Aristocrat is an Australian studio, the exclusivity to physical casinos helps them maintain controlled access to the gambling market over there. So, it comes as no surprise to see them at the top of their 'game' (literally).
Still, while they have a lot of sways since they're a home-bred company, their audience is limited. Which is why, in March 2011, the software group ventured into the iGaming through Bet365, and was met with positive feedback from both critic and fan. Following that, the studio made a partnership (one out of a few) with NextGen Gaming in 2012. The purpose of the union was a way to combine resources, and thus make games, courtesy of NextGen Gaming.
Aristocrat
Headquarters: Australia
CEO: Trevor Croker
Established: 1953
Regulation: AGC
Phone: +61409 239 459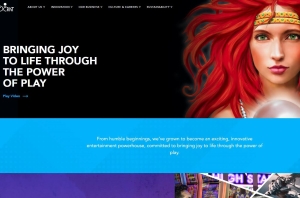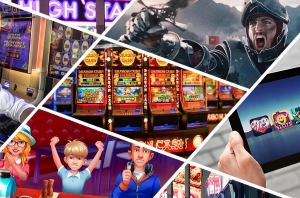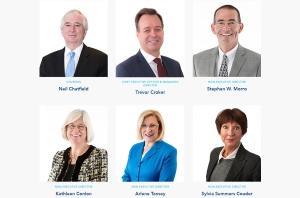 Should You Give Aristocrat Titles a Try in Casino Sites?
If you're a lover of slots like everyone else, then you should give the studio's slots a try. The atmosphere in the games is super-immersive, while the cross-platform feature gives you access to your favorite games regardless of your chosen device. Likewise, the games are rewarding, so you're not just playing for the fun of it.
Nevertheless, if you also like to play live dealer games or even the card varieties, we advise you to choose an online casino with backing from studios like Evolution Gaming and Microgaming. The weakness of studios that focuses on slots alone is that their libraries are not that accommodating to players with other tastes.
Other Partnerships the Studio Made
In 2013, Aristocrat Slots got a license from the American Gaming Association to provide online poker in Nevada. The license had a condition though, and that the drafting of an agreement, that the studio would add games from Amaya to its online gambling site. Doing this gave the provider some pull in the U.S market overall.
As for the European market, Aristocrat's partnership with NYX Gaming group and Product Madness has extended the studio's reach into the region. So, in Europe, while the provider's slots might not be listed amongst the list of recognizable software providers, partnerships made by the studio gives them the power to use other studios as third-party distribution organizations.
Features of Aristocrat Slots in Casino Sites
They make video slots only
Software by Aristocrat is licensed by big bodies such as the Australian Gaming Council and American Gaming Association
Multiple partnerships with other software providers
Has been in the gambling industry for more than 60 years
Operates both physical and online casinos in more than 200 countries
Rich graphics & sound, great support, and reputation
Aristocrat Video Slots in Casinos Online
Aristocrat is a software provider that focuses on making video slots and progressive jackpots for a wide audience range. In the case of the first one, their video slots are graphical masterpieces with themes stretching from "Cartoonish" to "Game-like." Though, keep in mind that the atmosphere is never over the top, and instead kept in that sweet spot, between entertainment and gambling.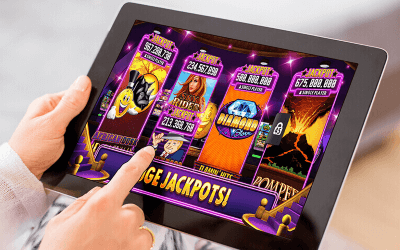 On the other hand, the progressive jackpots give you the opportunity to win big. And like other software providers, this category also has a list of achievements to show the progressive jackpot's potential. In fact, the studio's software features include leaderboards and best achievements tables to improve the gaming experience.
Best video slots from Aristocrat Slots include Geisha, Sun and Moon, and Dragon Emperor.
Aristocrat Titles and the Topic of Compatibility
Aristocrat Slot titles are some of the better mobile-optimized games that we've played online. The experience was stable, with no bugs springing up and ruining the gameplay; which by the way, can be experienced on any device of your choice. In other words, you can play on Window, iOS, and Android and still expect the same stable experience. All you need is a browser with HTML5 support (we recommend Chrome), which is pretty much the norm nowadays.
Online Casino Powered by Aristocrat
There are no casino sites that supports Aristocrat as they lack a direct online presence. Instead, their partnership with the industry's top software providers gives them access to the audience. To that, there are a lot of casino sites that support the likes of NYX Gaming, though not all of them are good.
We have a compiled a list of the best online casinos to play their titles. They feature fast payment processing, friendly and useful customer support agents, a combination of games from Aristocrat and other studios, and many others: CasinoRooom, 666 Casino, PlayMillion, Spins Royale, La Fiesta Casino, Flume Casino, Midaur Casino, QueenVegas.