Elk Studios Review: How Does the Studio Perform in Online Casinos?
Elk Studios is a Swedish software provider that was founded in 2012 and received massive attention from the iGaming due to their expertise. You see, the company takes a page out of Evolution Gaming's strategy book and focuses on a single online casino game category. Though in their case, they are not a software provider of live games: instead, they focus on video slots which are a category of casino games that are still the average player's favorite for a reason. In this review, we'll be going through all the highlights offered by Elk Studios.
Elk Studios
Headquarters: Sweden
CEO: Filip Säfbeck
Email: info@elk-studios.com
Established: 2012
Phone: +46 76-019 92 37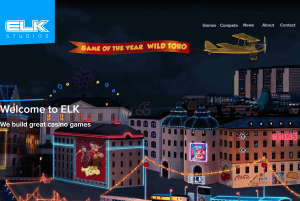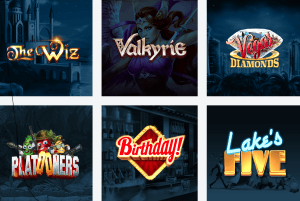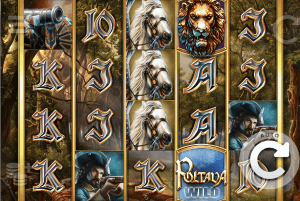 Should You Play at Elk Studios Casino Sites? If you're a lover of video slots, then you should definitely play at casino sites powered by Elk Studios. Sure, the software provider doesn't have a lot in its library, and even the ones that it does have, lack variety since they only make slots. But at the same time, you shouldn't ignore the fact that the games are quite rewarding (for now at least).
So, we recommend you play any of the games that we highlighted if you have the chance and the urge to try something different. You can't stick with this developer alone due to the small library, but you can at least have fun with the ones available.
Features of Elk Studios in Casinos
Games and currencies accepted are available in over 20 languages
Regulated and Certified in all Major Jurisdictions
Known for their "Perfect Mobile Experience" motto
Available at most of the major casino sites
Founded in 2012
Atmosphere in Elk Studio Games
As at 2018, Elk Studios had just about 17 video slots for players to have a go at. Now in early 2019, it's been increased to about 23 video slots, which is still quite a small library. In addition to that, you may have noticed that the studio seems to take its time making games since the release of new games is slow.
Still, before this creates some bad Mojo, Elk Studios really do spend their time on games they make for casino sites. Most of their games are cartoonish in theme, though they're incredibly detailed to create an immersive scene. The other ones are instead made retro-style (the 80's) or conventional (as seen in Poltava).
So, while it takes a long time to make even one of the games on offer from Elk Studios and even longer to get to casino sites, the playability of each one is extremely flexible limit-wise. Likewise, the games are rewarding, regardless if they are high-variance or low since they all work as intended. It's up to a player to make short work (maybe) of the operator's intentions to win.
Selection of Elk Studios Video Slots in Online Casinos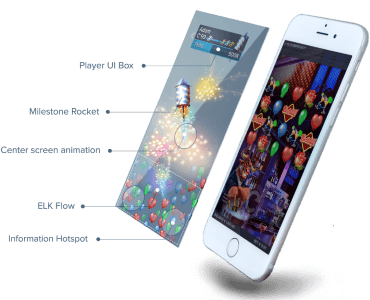 As we mentioned above, Elk Studios focus solely on video slots, and as of now, they have made around 25 slot games with different themes. Yes, like you, we also agree that the number is quite underwhelming compared to other prominent software providers in iGaming. But this is what we get. The studio has early games such as "The Lab" which is famous for its high variance. Variance with such definitive adjectives means that you might not have a lot of wins, but a single one is worth the trouble (depends on your perspective). If that wasn't enough, the fact that you get consecutive medium wins from the slot should seal the deal. After that, we have others such as Ivanhoe, Wild Toro, Poltava, Kaiju, Wild Seas, Hong Kong Tower, Bloopers, and Route 777.
Is Elk Studios Fully Compatible with Mobile Devices?
About this sub: One of the reasons why Elk Studios takes a lot of time to create video slots is due to the experience on the player's side. It's a known fact by everyone that nowadays, we all prefer to play on our smartphones (literally mini-tablets at the time of this writing). With that wish, we're lucky enough that technology (HTML5 and Chrome work wonders) has progressed enough to make game sessions over networks extremely stable (3G or 4G). So, if any studio wants to own a huge chunk of the players online, it's important that their games run flawlessly on smartphones. In this regard, you should trust Elk Studios.
Online Casinos Powered by Elk Studios
We've compiled a list of online casinos that we figure are the best in the scene. You can expect great customer support, fast and diverse payments, support from other prestigious software providers, and overall great experience from all of them: Slotty Vegas, Everum Casino, BETAT Casino, Wild Blaster, BoaBoa, Casino Room, FaustBet, Yako Casino, Alf Casino, Svenbet, Frankclubcasino
Other Info about Elk Studios You May Need
Asides from the above, Elk Studios is popular for their "Game Controls" and "Player Loyalty Rewards" sections. In the first one, you'll find their "Betting Strategy" mode in their options menu, and it represents the different strategies that the software can run through to give you a winning edge. For the latter on the other hand, Player Loyalty Rewards are the bonuses that Elk Studios gives players. An example is the free spin bonus which is automatically activated when players have spun 25x for real cash.