Online Video Poker Review: Understanding How the Game Plays
Video Poker is one of the most likable games in gambling history due to its bountiful rewards. It's an adaptation of Poker, though, instead of playing with other people, you'll be playing alone.
We see video Poker as a game whose win is determined by 2 things. Your skill and the house edge. The 2 benefits that you get if both of these things are combined are large payouts and a lot of privacy. Naturally, everyone is attracted to such things.
Now, what we've built here is an unbiased review of the game. And in our experience, it's a small collection of essentials that we should have known before playing the game.
Video Poker's Play Style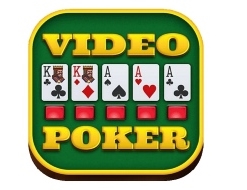 Poker is primarily a game that requires players to learn the ropes. The game's play style can be likened to a 5-card draw, wherein you discard cards at whim in exchange for new ones. All in a bid to correctly guess the winning card combinations (from the pay table) after the draw (final result).
Your skill here is determined by your own capacity to guess the combinations correctly, so it's a game with a lot of thrill. Likewise, the house edge which says a percentage of all your bets always goes to the casino is low. In fact, we find the house edge in video Poker to be far more preferable than ones found in Keno or slots. Finally, the combination leads to large payouts when you consider the monthly bonuses and since you're playing on an online casino, you deal only with the machine.
Adapting to the Lack of Bonuses/Promotions
There are countless casinos online, and all of them have one thing in common. An interest in the same audience. That is, most casinos offer bonuses for slot players most of the time. Video Poker, on the other hand, doesn't have the same attention. So, what you do here instead is make use of the bonuses available to those players. Deposit bonuses are great examples here. Although, try to avoid ones that are strictly created for slot games like Gonzo's Quest and Starburst.
4 Games with the Most Odds
With video Poker, we know 4 types of games that you can play. They are Jacks or Better and Deuces Wild (known as Loose Deuces too). For the former, you'll find variants of the game like Bonus Poker Deluxe and Double Bonus.
The Eternal Jacks or Better
This is by far the most common type of video Poker that you'll find in online casinos. The major reason why is because the game is simple to play. All you need in order to win is to have a pair of Jacks (or better) in your hand when a draw is called. Also, make sure you only play at a casino that gives perks like bonus points. Usually, the points are used for further play.
How Jacks or Better Variations Operate
There are different types of Jacks or Better because they also have different payouts for Full Houses and Flushes. Each type different from the next with the help of a 2-number prefix. Consider 9/6 Jacks or Better where the 9 stands for the result of a Full House and 6 is for Flush.
Deuces Wild
This variant plays by giving all the "2's" you have the 'wild' value. This gives you the freedom to assign any value to the card—thus creating an advantage. Point made, let's move on to the payout table. As we mentioned above, the table is just a list of winning card combinations that you need to guess right in order to win. Of course, the combinations differ by the number of points you get.
Never Rush
We have only one tip for you specifically. With any new strategy or type of video Poker, always try it out on the free software first. As you play more, you get to immerse yourself more in the game and thus, familiarize yourself with the strategy or type. It should help with making quick decisions whenever your strategy takes any sharp turn.
Why Players Lose in Video Poker
Despite the potential of winning big, all video poker players try to be gamblers. A mistake that most players make is trying to play despite the fact that the online casino doesn't have a favorable house edge. With that fact put in plain view, the correct option that you should take if you're ever in this kind of scenario is to avoid playing at the casino entirely.
In addition to this, always play at a controlled speed. One of the benefits of playing video Poker online is that you play the game alone. There are no other players or even dealers around you. Use this fact to your advantage by controlling the pace at which you deal.
Why Video Poker is So Preferable
Mathematically, there's an agreement that Video Poker is a game that can be influenced. In other words, you can influence your chances of winning either cash or packages like free buffets (middle to high-class ones), paid flights, private shows, and top-shelf drinks. So, our thought on the topic is that unlike slots where each spin you make is unpredictable, you can at the very least, control enough of the system to result in the right/preferred payout combination and thus, payout percentage, that you want.