Entropay — Is it Good Enough for Online Casinos?
Founded in 2003 by Ixaris Systems Ltd, Entropay is a virtual VISA card for online transactions. This otherwise means that the payment method is usable in every online casino that accepts VISA—for both deposits and withdrawals. Just with a touch of anonymity since the cards are disposable. This is by far the most useful benefit when compared to other payment options that you'll find in online casinos.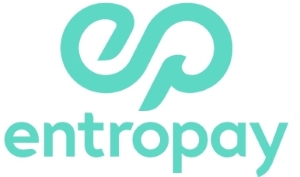 Nevertheless, there are still other highlights to check out. So, when you're done, it'll be up to you to decide whether or not Entropay particularly is good enough for you to use in online casinos that give the option of transacting with VISA.
Bonuses
Bonuses that you get to enjoy when you use Entropay remains relatively the same regardless if you use another payment option. In fact, ignore the fact that we mentioned "Bonuses" since the only promotion that you'll find is the welcome bonus. It works like the rest, in a way that on your first deposit, you'll be given a percentage of the funds you deposited to play. But what most people won't necessarily tell you is that you can't withdraw the bonus without wagering it a number of times.
In some casinos, you'll find wagering times of 50× which is rather high, and thus a bit unrealistic. Other casinos, however, will only impose a wagering time of 25× on the bonus which is doable, especially in comparison to the other type that we mentioned. So always go for the bonuses with the least wagering times. Similarly, try to keep note of the percentage of the bonus that the casino is offering you. Oftentimes, the higher the percentage being offered, the unrealistic the requirements become.
Limits on Your Betting
With Entropay, the base transaction limits are definitely not flexible. In as much as you're not in the regions; Albania, Georgia, Nauru, Pakistan, Russia, Romania, and Cyprus, you're limited to a deposit of $300 for a lifetime while you can make any withdrawal. Otherwise, the limits get stricter (between $15 – 20). Certainly, humorous due to the fact that it's very unrealistic (more so in the case of online gambling) but as you can easily upgrade with the help of an I.D, we could easily ignore it.
For standard accounts, you're limited to $2,500 deposits per year, while transfers are limited to $800. Like the Base account, this also isn't very flattering (for big wagers), which is why there's the option of Pro accounts. This is the highest upgrade you can give your account, and it limits you to a transaction of $15,000 per month.
ENTROPAY CASINOS

Bonus: Up to €200
Live Casino – real action with real dealers!
Over 200 games and great mobile Apps
* 18+; T&Cs apply, click PLAY for details
Disposable Cards Help with Monitoring Your Time Gambling
While the added security is a big plus, this isn't the real reason why we personally prefer the Entropay as an online payment option. When you use credit cards such as VISA or even MasterCard, every player is always at the risk of being carried away with the games.
The ease of making deposits makes it extremely easy to just keep on playing your favorite games. But with Entropay, what they call a top-up is essentially what we call a limit. You can't spend more than you've deposited into the account, which means nothing is on credit. To this, even the platform's main selling feature indirectly supports this advantage. Each virtual card can easily be disposed of, so you're more or less limited to a particular amount per every card. This translates to helping you break up your time in casinos online.
Fee When You Use Entropay
Here, things get a bit complicated. The biggest issue when you use VISA is the middleman fee that you pay for both withdrawals and deposits. It works like this; every deposit and withdrawal you make with VISA will always incur a charge. Don't mind the claim of most casinos that say both withdrawals and deposits are free on their platforms. They're only referring to the fact that no additional charges will be issued from them.
Now, the deal is that when you make transactions using Entropay, you're charged a fee only if you're topping up the virtual card—or better yet when you're making withdrawals. For both, the fee is about 1 – 1.9% of the fund that is being transferred to your Entropay account. On the other hand, if you are sending funds to your account on most online casinos, you'll be charged no fee. So, compare a fee of 2.5% and above which you'll find in VISA to the less than 2% that you'll be charged when you use Entropay.
Speed When Compared to Other Cards
Even when compared to the likes of credit cards like VISA and MasterCard, and E-wallets like Skrill and PayPal—the speed at which transactions are processed when you use Entropay remains relatively the same. Deposits, if you ignore the fact that you'll have to make one into the virtual card first can be tagged the same "Instantaneous" as the others. Likewise, making withdrawals will take the usual 3 days, though the online casino would have processed your payment within 24 hours.
Your Details and How Secure They are
Other than the fact that VISA's association with Entropay instills a measure of trust in users, there are still other features to note. Namely, anonymity and safety which are a set of features you should expect from Entropay. The virtual VISA card will issue you a debit card and thus, its details upon sign up.
But unlike your VISA or MasterCard whose details are physical and issued for a time (2+ years), the details you get when you use Entropay will be issued, but the duration of its existence depends on your preference. So, you can use Entropay to get new details every time you want to make a deposit on any online casino. While this happens, your real details will be completely unknown to the online casino that you choose.
Should You Try out Entropay or Not?
As you can see, Entropay like any other payment option more or less comes with its own pros and cons. For that last part especially, the only issue we see is the hassle of going through different processes to set up another payment option. Following that, you then deal with the back-to-back transfer of funds from your credit or debit card to the virtual card—and finally to the online casino of your choice.
Nevertheless, the benefit of the lower fees and better security far outpaces that disadvantage. So, we are of the opinion that you use the payment option at least once. If you don't like it, you can limit its usage to online casinos you haven't tried out before like we do.